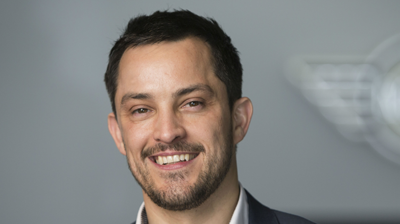 According to Alphera Financial Services, some 75% more customers have begun using its online platform to sign and manage their motor finance agreements online in 2020, as the pandemic has incentivised digitalisation trends.
With more than a quarter of the company's UK customers currently managing their finance agreements online, there has also been a 67% monthly increase in the number of applications completed using its e-Retail platform since March.
Spencer Halil (pictured above), director at Alphera, explained: "This growth in the number of people completing finance applications and managing agreements online has been driven by a 50% increase in the number of Alphera partners signed up to the platforms, with a 72% growth in written volume in September."
The platform, named MyFinance, was launched in 2018 with the aim to enable car buyers to 'self-serve' on a variety of processes, such as updating their details, changing payment dates, marketing preferences and accessing related documents.
In the months following the UK lockdown, Alphera added a range of new functionalities to the platform, including a payment ledger, the ability to express end-of-contract intentions, a settlement payment facility and a contract mileage calculator. Furthermore, the update includes access to an online payment deferral request form, boosting clarity for customers in need.
Founded in 2006 as a subsidiary of the BMW Group, Alphera offers a range of commercial and consumer finance products including motor finance, insurance solutions, commercial funding and mortgages, compliance and regional support.
The company is able to finance new and used vehicles through a network of partners across the UK ranging from franchised dealers and groups to around 2,000 brokers. The company is also currently the captive finance provider for Rolls-Royce Motor Cars Financial Services and Aston Martin Financial Services.