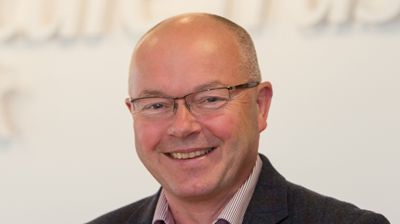 V12 Vehicle Finance (V12) has partnered with Wilsons Auctions, the UK and Ireland's largest independent auction company, and launched WilPay a stock funding product.
Wilsons Auctions is the third national auction company with whom V12 Vehicle Finance has partnered and offered its dealer stocking plan - the others being Aston Barclay and City Auction Group.
V12 Vehicle Finance is part of Secure Trust Bank and managing director David Mercer explained: "WilPay will enable auto dealers to source, fund and finance vehicles more quickly and efficiently than previously. It provides dealers with key benefits such as a single-funded value ceiling of £50,000 for independent dealers and £65,000 for franchised dealers. It also includes up to 120 days financing with the aim of easing the burden of cash-flow."
WilPay includes the opportunity of 100% funding of hammer price on cars and light commercial vehicles (LCV). Refurbishment and smart repair costs are included within the funding up to £1,000 or 10% of the invoice price if lower. Funding can include auction fees, delivery charges and VAT on qualifying vehicles.
Mercer told Asset Finance International that V12's auction partnerships sit alongside the newly-established auto dealer consumer finance products which will be available on a stand-alone basis to the stocking finance product. V12's consumer finance aims at the prime sector (which will be launching early 2021) and will augment the bank's Moneyway existing consumer finance which specialises in near-prime auto finance.
The company's advanced technology implementation comes via White Clarke Group's CALMS product and works alongside other industry platforms supplied by iVendi, Autoconvert and Codeweavers which make up the vast proportion of the non-broker online calculator market at present. These high performance integrated portals help dealers and customers to view multiple calculations using online calculator tools, driving instant quotes on multiple vehicles, leading to straight-forward decisions.
"With our Click Dealer integration, Click provides a portfolio of seamlessly integrated products and services, including websites, DMS, stock management and digital marketing. Within Click Dealer's web platform, dealers can use our V12 Vehicle Finance and Moneyway API's to finance their stock funding and near-prime business."
Auto finance originations will be sourced by V12's network of broker and dealer intermediaries and Mercer plans a range of new auto finance products in the near future including personal contract purchase.
He added: "Being part of the Secure Trust Bank family means that we have the financial backing and stability to make our pricing, products and services work in tandem with all our customers. In the auction space, we are confident that our partnership with Wilsons Auctions will be highly successful and we look forward to growing our businesses together."