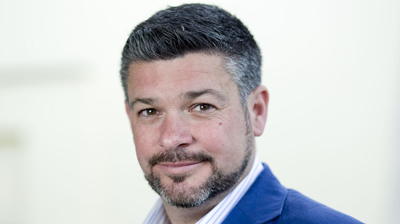 In an attempt to streamline the financing process for its corporate customers, business mobility service provider, Alphabet, has unveiled a new platform, Alphabet Motion.
Encompassing personal contract hire (PCH) – marking the first time Alphabet has provided this product – and credit sale agreement (CSA), the platform offers a range of offers and multiple makes and models, with tailored quotes based on personal needs.
Gavin Davies (pictured above), general manager, customer account management at Alphabet, explained: "Historically, we've focused on developing services primarily for businesses, so expanding to offer PCH is a significant and exciting step for us.
"We spotted the demand and gap in the marketplace for PCH at the start of 2020, and this has continued to grow throughout lockdown, making now the perfect time to launch Alphabet Motion."
Built in response to the recent shift in demand for personal leasing, Alphabet Motion provides corporate customers with tax-efficient funding methods that sit outside of benefit-in-kind tax, as well as flexible leasing solutions for vehicles.
Alphabet currently manages a fleet of over 138,000 vehicles in the UK and more than 700,000 vehicles across 31 countries worldwide.
The company offers a range of vehicle funding solutions and fleet management including strategic consultancy, corporate and employee car schemes, commercial vehicles, risk management, vehicle rental, accident management, fleet management and maintenance.
Looking to the wider marketplace, the move towards personal leasing is likely to be, in part, due to the increase in benefit-in-kind (BIK) tax rates in 2020 which pushed many corporate customers away from company car leasing towards cash alternatives.
Surging demand for personal contracts
According to the latest Quarterly Leasing Survey from the BVRLA, its overall lease fleet shrank by 3.6% year-on-year in Q2 2020, alongside a 5.2% drop in the total car fleet. Business contract hire saw its largest ever fall since the survey began, with cars down by 9.7% year-on-year to 793,171.
BVRLA business fleet leasing fell to 1,479,642 vehicles; equalling an 8.1% decline for cars (down to 1,061,388) and a 1.6% decline for vans (down to 418,254).
Similarly, all BVRLA car leasing was down 5% in Q2 2020. This year-on-year change comprised of a 9.7% plummet in business contract hire to 793,171 and a 7.2% drop in salary sacrifice schemes, likely due to the disruption caused by the lockdown during the survey period.
However, the PCH car fleet saw a boost of 5.7% to 271,264, marking the only product to see respectable growth – albeit the lowest growth rate yet recorded for the fast-growing segment.