Lex Autolease is set to introduce a range of connected vehicle technology solutions and services to its UK fleet of cars and LCVs following the announcement of a partnership with Masternaut.
Incorporating Masternaut's range of fleet management solutions, the key focus of the collaboration will be to provide Lex's customers with a leasing offer including connected fleet management services.
The connected fleet technology is also set to support Lex in managing its assets. For example, it is able to provide maintenance data collected directly from vehicles, and also from a smart vehicle check application that enables drivers to report the condition of their vehicles and track defects.
As a fleet management and funding provider, Lex Autolease currently manages more than 340,000 vehicles, including more than 37,000 alternatively-fuelled vehicles. As such, the collaboration also aims to assist the company's commercial vehicle customers to transition to electric vehicles.
With fuel consumption being the biggest cost for companies, Lex Autolease is aiming to help its customers reduce costs and CO2 emissions by gaining a more detailed understanding of driver performance. By using tracking and telematics, the company is expecting to help more fleets transition to electric vehicles by identifying which vehicles can switch first and where they would be able to recharge.
Jason Gill (pictured above), sales director at Masternaut, said: "We look forward to helping Lex clients improve their day-to-day fleet operations by providing insights which will in turn bring them a competitive advantage."
As part of the Michelin Group, Masternaut provides its advanced fleet management services and solutions to advance sustainable mobility, reduce fleet costs and boost productivity. Masternaut has also contributed towards Michelin developing its connected fleet management services and solutions which currently serve some 250,000 vehicles in Europe.
Pushing the boundaries of connectivity
Alongside this news, technology giants Microsoft and Ericsson have also revealed a partnership to accelerate the development of connected car services including fleet management, telematics and prediction services, autonomous driving and over-the-air updates.
Ericsson currently operates an innovative Connected Vehicle Cloud solution which connects some 4.5 million vehicles in more than 130 countries across the globe. The fully scalable solution is designed to manage connectivity for the entire vehicle lifecycle and simplify relationships with connectivity service providers.
As a cast study of the Connected Vehicle Cloud, Ericsson teamed up with mobility service provider LYNK & CO to create a car connectivity cloud. The platform features an application programming interface (API) open to third party developers, which is hoped to provide endless opportunities to expand the driving experience.
LYNK & CO's vehicles center around connectivity with any number of connected technologies such as telematics, diagnostics, infotainment, security, and new methods for car sharing available in each vehicle.
The vehicles also feature a share button which enables the owner to generate rental income via a shareable digital key. LYNK & CO vehicle owners can control, monitor, and share their car from a smartphone app which communicates with their car via the Ericsson Connected Vehicle Cloud.
LYNK & CO relies on Ericsson's platform for the connectivity that makes their offerings scalable around the globe. Ericsson's solutions make it possible to seamlessly meet the demands and regulations of different markets. By connecting directly with owners, LYNK & CO are able to build brand loyalty and unprecedented connections with their customers.
Immediate, scalable and connected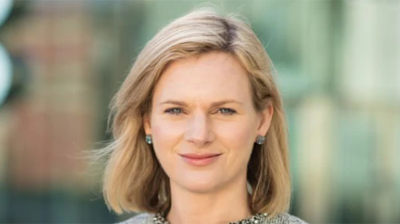 Ericsson has worked to integrate its Connected Vehicle Cloud with Microsoft's Connected Vehicle Platform through the partnership.
The two companies aim to offer OEMs an immediate, scalable, connected solution for the lifecycle management of vehicles, combining cloud infrastructure, artificial intelligence and Internet of Things services.
Åsa Tamsons (pictured above), senior vice president and head of business area technologies & new businesses at Ericsson, said: "Our integrated solutions will help automotive manufacturers accelerate their global connected vehicle solutions and offer a better experience for drivers and passengers."