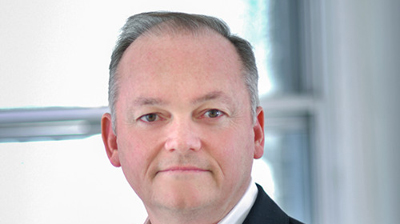 Metropolitan Capital Bank & Trust (MCB) has partnered with IDS to better support its small business customers' access to working capital. IDS, an asset finance technology provider, is set to provide its asset-based lending (IDS ABL) technology solutions as the foundation for the Bank's strategy.
David Hamilton (pictured above), chief executive officer of IDS, explained: "We recognize that SMEs are core to both local and global economies which is why we work hard to make our solutions scalable and accessible to meet the demands of all financing firms and their customers.
"Partnering with forward-looking banks like Metropolitan Capital has been central to our continued success and further reinforces our ability to drive value for customers across the secured finance spectrum."
Strong strategic sense
The news of Metropolitan Capital implementing IDS's ABL technology comes after the tech provider acquired William Stucky and Associates (WSA) in February to obtain its ABL and factoring software. The combination of the two companies formed a cloud-based technology platform that now provides secured finance solutions to IDS' customers.
At the time of the acquisition, Hamilton said: "We acquired WSA to broaden our IDScloud offering with best-in-class ABL and factoring solutions. Expanding our solution portfolio will help our customers deliver a more holistic set of working capital and equipment financing solutions to their customers."
More recently, IDS acquired White Clarke Group in a deal set to be completed by the end of Q2 2021. In the announcement, it was clear that the acquisition makes strong strategic sense with IDS' dominance in the US equipment finance market complementing White Clarke Group's traditional strength in European markets and in auto finance globally. The acquisition marks a return for IDS to provision of an auto finance solution, not withstanding the company's Data Direct Business for UK automotive data providers.
White Clarke Group has achieved considerable growth in recent years following the appointment of Brendan Gleeson (pictured above) as group chief executive officer. Gleeson grew the profitability of the business from a base of £1 million in 2016 to £9 million at the end of 2019.
New data security milestone
Alongside the news of IDS' partnership with Metropolitan Capital, the firm recently demonstrated the ongoing effectiveness of its security controls for IDS and IDScloud by receiving validation reports from its annual System and Organization Controls (SOC) audit.
SOC is a set of guidelines that aims to ensure the security, availability, confidentiality, and process integrity of financial organisations. In this instance, the audit reported on:
IDS' internal controls over financial reporting and the development of products;
IDScloud controls related to operations and security compliance.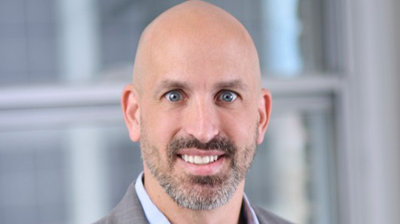 Craig Debban, senior director of IT and information security officer at IDScloud, added: "Completing a SOC examination is a rigorous – and welcomed – process to provide our clients peace of mind that their data is secure with us and that we maintain effective internal controls and safeguards. This highly regarded reporting means IDScloud ensures all appropriate control protocols are in place and working properly to safeguard data for our clients and our own operations."