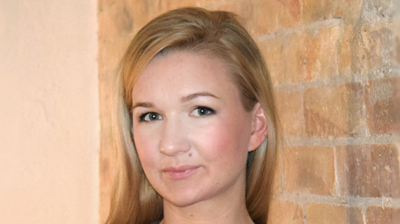 Mobility solutions technology provider, Otoz, has unveiled a new digital retailing solution for car dealerships.
The new platform enables automotive companies to provide consumers with an end-to-end digital shopping experience, including leasing and finance transactions.
According to Otoz, when the new platform is launched, both customers and dealers will have access to personalized portals by accessing a mobile app.
Furthermore, in an effort to further facilitate customer and dealer engagement, the company is integrating with a host of partners including inventory management systems, trade-in valuation companies, CRMs and finance companies.
As a subsidiary of leasing and finance software provider NETSOL Technologies, Otoz provides B2B white-label technology solutions for new mobility. Its suite of mobility solutions ranges from car sharing and subscription products to AI-enabled chatbots, allowing businesses to engage consumers and facilitate the complete transaction lifecycle digitally.
Heidi Bauer (pictured above), co-founder and chief operating officer at Otoz, explained: "The platform we built is highly configurable, and we work closely with OEMs, finance companies and dealerships to provide customized solutions. That is what we have been doing at NETSOL with OEMs across the world for over 40 years. The automotive industry has been experiencing an ongoing transition to digital retailing, which the global pandemic has only accelerated. We are addressing the immediate needs of car dealerships and consumers by creating a fully digital, customer-centric experience."
Marking the launch of the platform, Otoz is set to implement it for a "tier one OEM, through its finance arm," in Q2 2021. Beginning in California, the solution will then be rolled out to more than 100 dealerships across the US by the OEM.
In the announcement, Otoz also stated that modern digital retailing platforms need to be built with the dealer, finance company and OEM ecosystem integrated. Considering the surge in online vehicle sales during the pandemic, a growing number of consumers are ready to transact online for major purchases.
However, online car shopping needs to go beyond digitalizing the traditional sales process, by providing consumers with the optimal offering and transparency to drive sales. As an example of this, Otoz's cloud based architecture utilizes AI, machine learning and blockchain to integrate with NETSOL's existing suite of products.
Bauer added: "We have been operating largely in stealth mode until now, developing a state-of-the-art digital platform. Fully digital new mobility and digital retailing solutions are the future, and we are committed to providing OEMs, captive finance companies and dealerships with solutions that can be scaled efficiently, offering consumers a seamless digital experience."
NETSOL's range of solutions is bolstered by a committed team of more than 1300 professionals around the world. The company's product range – including NFS, LeasePak, LeaseSoft and NFS Ascent – provide a fully automated asset-based finance solution covering the complete finance and leasing lifecycle.