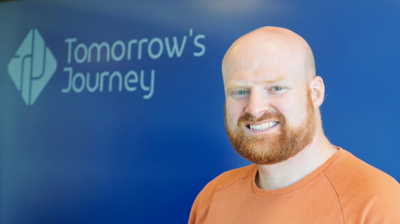 BP is collaborating with mobility software provider Tomorrow's Journey in a trial of an all-in-one electric vehicle (EV) subscription service for ride hail drivers in London, as the energy giant seeks to grow its mobility ambitions in this market.
According to research by Statista, the worldwide ride share market is estimated to be worth $117 billion in 2021.
Deepshikha Vasishta, global fleet director, BP said "We estimate that EVs will be 50% of all passenger cars by 2040 and a third of all vehicle kms will be electrified by 2040. Fleets of taxis will be key in this future, but our research has shown that the upfront cost and the complexity of leasing, insuring, charging and keeping an unfamiliar vehicle on the road, is preventing drivers from making the switch."
The company is hoping that the new service, called BP EV Pro, will help drivers make the transition by offering an all-in-one subscription product including a brand new PHV licensed EV, unlimited charging, insurance and roadside assistance. For one weekly fee, drivers can benefit from unlimited charging up to their contract mileage; their choice of a weekly mileage limit of 600 or 800 miles; four – 12-week contracts and a two-week cancellation.
Mobility start-up Tomorrow's Journey has deployed its cutting-edge platform JRNY to simplify and speed up the onboarding process for subscribers. For example, an important driver benefit of the new service was to have the car delivered within 48 hours of the order being placed. The JRNY platform leverages the latest technology to integrate with third party services and automate processes, meaning customer onboarding and validation checks, which had been done manually and could take days with other providers, are now completed in under 10 minutes.
Tomorrow's Journey CEO Chris Kirby said: "The key to delivering the ambitious service levels the BP team required was simplifying the process and keeping the number of interactions with the driver to a minimum, in order to achieve this, a highly automated back office system is just as important as a slick front end user journey."
Vasishta noted: "The Tomorrow's Journey team bring technical and sector expertise to the project team beyond their role as software provider which has been hugely beneficial."