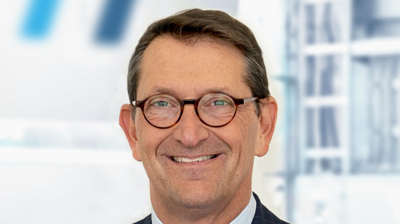 Heidelberger has signed a strategic partnership with Munich Re in a move designed to significantly expand its digital usage-based subscription business. The two companies will offer subscription contracts in selected markets from the beginning of next year.
Heidelberg's subscription portfolio enables customers to use printing presses based on an "as a Service" model. These customers pay a fixed monthly rate for an agreed basic print volume (pay per outcome), plus a fixed price for each additional printed sheet. The model also includes consumables and consulting, software/IoT, and technical services.
Munich Re, a leading provider of (re)insurance and insurance-related risk solutions will take over the financing of the machines, thus enabling clients to modernize their production capacities without capital-intensive upfront investments and to achieve better cost forecasts and transparency.
The cross-industry partnership combines Heidelberg's long-standing market and mechanical engineering expertise as a global market leader for commercial and industrial printing presses, together with experience from its subscription model. Munich Re, meanwhile, is providing various group offerings such as financing, risk, and IoT solutions, and is benefiting from an established "Equipment as a Service" (EaaS) model, access to established markets, a strong brand presence, and trust in the Heidelberg brand. The portfolio for digital business models is to be expanded jointly.
Heidelberg CFO Marcus Wassenberg (pictured) said: "We're proud to have gained Munich Re as a strategic partner. It shows us we're on the right track with our digital business models. Together with Munich Re, we'll be able to fully tap the global market potential of our subscription solutions. We're just getting started, but the future belongs to EaaS and this collaboration will significantly increase our volume of business in this area.
"Munich Re is impressed by the Heidelberg EaaS model and sees usage-based business models as a challenge that offers huge potential for growth. Its existing experience in the area of digital business models and the combination of risk solutions, IoT, and financing make this company the perfect partner for Heidelberg."
Torsten Jeworrek, member of Munich Re's Board of Management, said: "The cooperation with Heidelberg underscores our claim to open up new business areas beyond ordinary insurance products with cross-industry partnerships. By bringing together technological excellence and smart solutions for networked production, we use our unique expertise to support manufacturing companies in expanding their digital business. Their end customers in turn benefit from flexible, risk-free as-a-service solutions from a single source for their own operations."