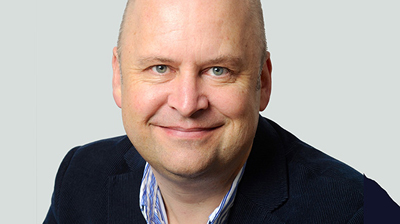 Asset Finance Connect's tech-advisory partner Finativ has already completed research interviews with close to 20 chief technology officers (CTOs) to identify topics they want to discuss at Asset Finance Connect's first CTO Community Workshop, which will take place in a closed meeting at the AFC Conference on 5th December.
Participants will be invited to consider each topic in turn in small workgroups during the one-day session, which is open to senior technologists working in finance companies. Attendance is by invitation only and is free-to-attend.
1. Microservices –deploying at speed and without major disruption capabilities that are ready for use rather than re-created each time a need is identified or requiring multiple and complex integrations, is a high priority for many auto and equipment finance CTOs as they respond to changing market conditions. Attendees at the CTO workshop want to benefit from their shared experiences - identifying practical yet innovative use cases while managing complexities associated with the new approach.
2. Data – There is lots of discussion about the value of data but CTOs tell us that there is too little attention on identifying killer use cases, and too little thought about how to establish the robust data architecture that is needed to manage data and analytics at scale. Asset finance CTOs want to know what strategies leading businesses are using, use cases that create value and when to avoid quick fix solutions which ignore organisations' broader aspiration for datafication.
3. Organisational change – CTOs in leading auto and equipment organisations recognise that digital transformation is a key enabler of future competitive advantage but also the difficulties in its successful deployment. CTOs are asking how the influence and capabilities of both CTOs and their business-focussed colleagues need to change to enable companies to transition into fully integrated digital finance providers. How can auto and equipment finance organisations break down barriers between IT and business? Who is responsible for data strategy? How can change be delivered more effectively and more rapidly across the organisation? How do they attract and retain the digital talent they need in their organisations?
Organisations who have already signed up to participate in the workshop include:
Aldermore Bank Plc
Arkle Finance Ltd
Asset Alliance Group
Close Brothers
Ford Credit
Lombard/ NatWest
Mobilize Financial Services
Novuna Business Finance
Simply
Time Finance
Toyota Financial Services
Volvo Financial Services
Xerox Financial Services
CTOs who would like to be included in the CTO Community Workshop on 5th December, which will be moderated by Finativ, should email edwardpeck@assetfinanceconnect.com