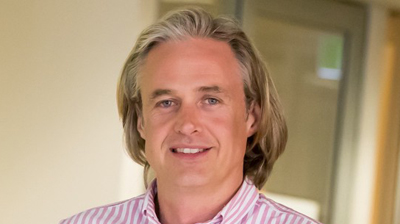 Trade Ledger, the data-driven lending technology provider, has launched its Working Capital Predictions 2023 report featuring insights and expectations from 19 industry leaders.
Contributors include Accenture, Allica Bank, Experian, EY, KPMG, Metro Bank, Microsoft, Oxbury, Publicis Sapient, Shawbrook Bank, Sonovate, the London Institute of Banking & Finance, Thought Machine, Tide, Validis and Virgin Money. A central theme throughout is the need to accelerate better access to business finance. This is all the more critical given that a snapshot survey of industry influencers revealed that 60% expect it to take five years before fast, easy access to business finance becomes an industry standard.
As Martin McCann, Founder and CEO of Trade Ledger said, such a time-scale could be the death-knell for many small and medium-sized enterprises which, in turn, could severely hamper the economy and market growth for finance providers.
"What the experts we interviewed for our report highlighted was that there's no time to waste in changing the approach to business finance - especially as 2023 is shaping up to be the most brutal business year that most of us will have ever experienced. There is a very clear recognition of what's needed right now for growth businesses to thrive in 2023, with working capital support highlighted as the top priority."
The Trade Ledger research found that 76% believe supporting more businesses with working capital is critical and 52% said enhancing risk decisioning and compliance are very important in the coming year, closely followed by investment in modern technology at 48%.
"Every contributor to our report has a slightly different take on change. But there's one prediction we can all comfortably make: when it comes to the way we provide working capital, we're approaching an inflection point. Established players have been relying on their expertise, reputation and customer relationships to keep up. But it's not enough anymore. Digitisation in the next few years will require all participants to learn new skills. They'll have to develop new operating models and go-to-market strategies."
The four key insights from the Trade Ledger 2023 Predictions report were:
Be where businesses hang out. The technology exists to make embedded working capital as easy to implement as consumer BNPL (buy now pay later). If you don't have an embedded lending strategy yet, make this a priority.
Find the nuance. Make more sophisticated and relevant business lending decisions using data. Lenders who do will win loyalty from business owners.
Partnerships are the key to unlocking growth. The funding gap won't be solved by a single player, but by an ecosystem of specialist providers. Lenders who embrace 'plug and play' flexibility will keep up with an industry in flux.
Stop comparing like for like. Whether you're replacing legacy systems, launching products or making your processes more digital, think transformation, not just automation.
For a copy of the Trade Ledger Predictions 2023 report, click here.