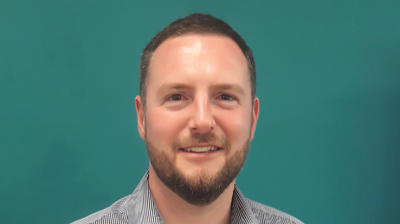 Ebbon Automotive's moDel delivery solution, which is widely used throughout the fleet industry to handle new vehicle deliveries and used vehicle collections, has delivered record results for 2022, despite continued new vehicle supply issues.
For the 12 months to December 31st, 866,000 vehicle handovers have been made through moDel, up 10% year-on-year, at a time when an ongoing global shortage of semi-conductors has again led to constrained new vehicle supply.
The record movements have been achieved through strong organic growth with new customers joining on a monthly basis throughout 2022, primarily leasing companies, dealers, vehicle manufacturers and logistics suppliers.
Over the last 12 months, moDel has also seen continued investment with 12 new software releases designed to enhance its functionality, many based on specific customer feedback.
These have included a stream of behind-the-scenes performance upgrades to keep the system running smoothly to cope with an ever-increasing throughput. Meanwhile, group accounts can now create and assign vehicle handovers and movements to subordinate 'child' accounts rather than having read-only access.
At the same time, a brand new sub-contracting module has been released that allows one moDel account to push a job to another, so all the job information is shared seamlessly and without further intervention between the relevant accounts.
The release of 'onsite inspection', another new module, allowed users to utilise moDel to facilitate vehicle handovers where there is no need for a collection and delivery form to be created, for example, at a showroom handover.
Improvements to the moDel integration API (Application Programming Interface) have also been made so that customers are notified of status updates instantly, rather than having to request information.
Michael Terry, Ebbon-Dacs' Head of Commercial – Logistics, commented: "Overall, it's been another success story for moDel in 2022 as we continued to win new business and develop the platform in line with customer feedback and a changing market place.
"All this at a time when vehicle supply continued to be constrained by the global semi-conductor shortage and lead times continued to get longer.
"The system improvements we have introduced have meant that moDel remains a market-leading platform and shows our ongoing commitment to continue its development for the benefit of our customers.
"We already have some new and exciting projects planned for 2023 that will further enhance the platform and help with our growth targets both in the UK and Europe.
"And, while we hope for an easing of supply issues during this year, we are confident that whatever the market conditions, moDel will continue to provide end-users with the systems they require to effectively manage their vehicle movements."