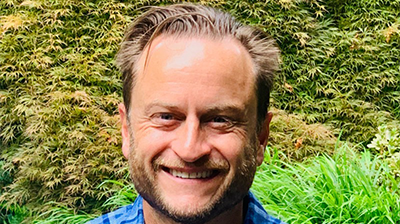 Energy software platform Kaluza has announced the launch of INFLEXION – a pioneering Vehicle-to-Everything (V2X) bidirectional charging programme with Volkswagen Group UK, OVO Energy, and Indra. In a world first, the INFLEXION consortium brings together energy, mobility and technology stakeholders to develop V2X business models and rewarding customer propositions that will increase electric vehicle (EV) affordability and adoption.
V2X technology enables drivers to power their home with their EV, leverage their EV as a backup power source during outages, and sell surplus energy back to the grid, helping to dramatically reduce their energy and mobility costs while accelerating decarbonisation. Equally, V2X provides energy suppliers and utilities with the opportunity to engage drivers in the energy transition through innovative services, and manage the impacts of EV adoption at scale alongside increasing renewable generation.
INFLEXION marks the first real-world use of bi-directional charging using Combined Charging System (CCS) technology – to enable compatibility with most modern EV models – optimised by software such as Kaluza's. The programme will not only prove the power of the technology with the latest Volkswagen Group CCS vehicles but prioritise engagement with Volkswagen Group brands and OVO Energy customers to ensure the solution delivers for real EV drivers' needs and lifestyles.
The consortium will build on the world's first and largest deployment of domestic vehicle-to-grid (V2G) powered by Kaluza's software and Indra's hardware that enabled drivers to earn around £420 a year with some earning up to £800 for selling their EV's energy back to the grid. INFLEXION's V2X will empower future EV drivers to unlock further potential from their vehicles, including to power their homes, and through CCS compatibility, enable millions more drivers to reap the benefits of this, regardless of which EV they own.
As one of the world's fastest-growing EV markets, the UK is a prime testbed for V2X. According to Kaluza's data, if all vehicles in the UK today were electric and V2X-enabled they could displace 60% of all gas backup generation currently active in the UK.
The programme builds on Kaluza's advanced managed charging software for V2X and grid services, developed over the last four years. The consumer insights gathered through INFLEXION will enable Kaluza and its partners to develop propositions that harness the full potential of V2X charging for customers, helping to lower the total cost of EV ownership and maximise the impact on grid balancing and decarbonisation.
INFLEXION, part of the V2X Innovation Programme, will be funded by the Department for Business, Energy and Industrial Strategy (BEIS) and delivered by Innovate UK. V2X is part of the up to £65m Flexibility Innovation Programme, funded from the £1 billion BEIS Net Zero Innovation Portfolio.
Scott Neuman, CEO at Kaluza (pictured) commented: "V2X will have a transformative effect on decarbonising our energy system but only if we make it accessible and affordable for all. INFLEXION is an exciting step for the industry to engage and learn from real EV drivers and bring this game changing technology closer to true, commercial scale. Kaluza is ideally positioned to lead this work with our advanced software and extensive ecosystem of partners."
Alistair Shields, Group Commercial Services Director at Volkswagen Group UK commented: "In line with our target of a 40% reduction in CO2 emissions per vehicle in Europe by 2030 and our goal to be a net carbon neutral organisation by 2050, we are committed to reducing the barriers to EV adoption among consumers, and developing commercially viable, decarbonisation-focussed solutions that accelerate progress towards net zero. At a time of increased focus on energy security, we are excited to be working with Kaluza and other market leaders on this trial programme to test the acceptance and benefits for both our customer and the overall UK energy system."
Alex Thwaites, Head of Zero Carbon Living at OVO Energy commented: "OVO has been leading the way in supporting customers to transition to electric vehicles and bring them on the journey to zero carbon living through exciting new products and offerings. This is not just about driving renewable energy solutions forward, it's about demonstrating how customers can actually reduce their energy bills by making the switch to an EV. With OVO's V2G tariff trial we saw some EV drivers save up to £800 a year on their bills."
Mike Schooling, Founder and Chief Technology Officer at Indra commented: "As pioneers in bidirectional charging technology, Indra is excited to be part of INFLEXION and help develop V2X capabilities even further. The consortium comprises a team of leading brands in this space, and Indra will use its knowledge and expertise to support the technical integration of CCS compatible vehicle charging."