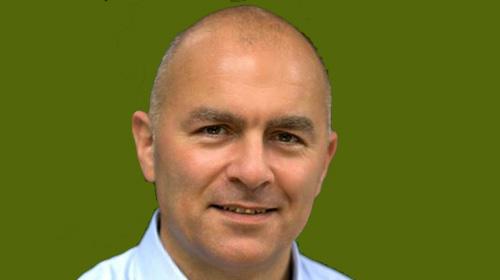 Leading fleet management software provider Bynx has launched bynxMI - a next-generation management reporting tool.
bynxMI has been specifically designed to enable vehicle leasing, rental and fleet management companies to better utilize fleet data for concise reporting and informed decision making. The aim is to increase profitability within the fleet sector and enable more advantageous overall business decisions.
In light of the 'Big Data' revolution currently, bynxMI delivers a set of reporting tools and dashboards that help fleet customers (and their clients) make sense and intelligent use of fleet data. It enables them to process, analyze and present information in meaningful, impactful and relevant reports and documents.
Gary Jefferies, sales and marketing director at Bynx (pictured above) said: "Having data is one thing, knowing what to do with it is another.
"And then there's the issue of data credibility and how it's presented to enable management buy in to support positive decision making.
"We've designed the product to offer more than just reporting tools and that's why we called it bynxMI - management information - because it helps fleet decision makers consolidate and present the insight their businesses need to be successful."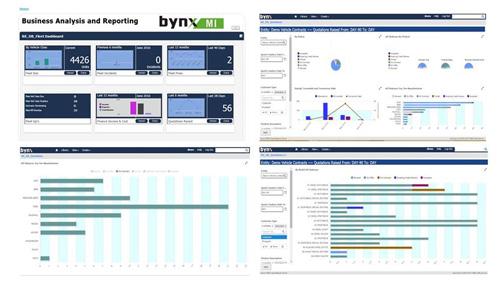 bynxMI has been created to enable better, more informed investment decisions, deliver cost savings, improve vehicle utilization, productivity, communication and customer service.
Leasing, rental and fleet management is increasing in complexity, particularly for multinational organizations with the impending changes to IAS (International Accounting Standards). bynxMI makes evaluating contracts easier. Dashboards and tabular reports enable back-office, external and management users to dice and slice data and output to spreadsheets.
The system is flexible as end users can select their own parameters and filters. This saves on costs by decreasing report generation and makes the whole process quicker. Users can also use bynxMI to create their own versions (dashboards and scaled down interfaces referred to as dashlets), configured for a specific purpose – planning rental fleet usage, for example. This makes decision making in fast-moving environments even quicker.
Jefferies added: "We have always made it possible in bynxFLEET for our customers to create portals for external users. These could be customers, drivers, supplier or any other stakeholder. bynxMI extends and specifies this by enabling them to be given permission and access to back office reports. They may wish to do this to garner information on their vehicles or services provided, for example, thus the product can also help boosts the customer experience and satisfaction.
bynxMI is delivered as a reporting tool embedded in Bynx' primary fleet management platform bynxFLEET. This removes the need for an additional reporting server and provides a single reference point with no need for paper records.
"In essence," Jefferies stressed, "bynxMI offers a dedicated reporting layer, which does two things: enables a higher number of reports to be made available with the same number of people alongside preserving live data.
"Bynx is focused on developing the next-generation of management platforms and tools for fleet-based businesses and bynxMI is just the start."