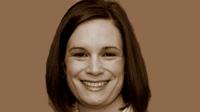 International Decision Systems (IDS), has released its Rapport 6.9 origination software - including a new Mobile Enablement module that is designed to easily integrate across customers' IT ecosystems and improve the user experience.
Melissa Osbourne, senior product manager at IDS (pictured above) explained: "Equipment finance organizations around the world use Rapport to manage their originations, analytics, and front office decisioning processes. This latest Rapport 6.9 release introduces a new Mobile Enablement Module to help sales channels and dealers better service their customers and close deals faster.
"It features the ability for field agents to complete deals anytime including offline--providing access to pricing through Rapport's InfoAnalysis Quoting Engine (IAQE) for a seamless and uninterrupted sales experience."
Osbourne added: "Mobile enablement was the number one request we heard from Rapport customers. It is now a must-have for productivity, particularly for companies with internal or external sales channels and dealers who want on-the-spot pricing, application entry, and result-generation out in the field.
"With the new mobile enablement capabilities in Rapport 6.9, we are delighted to fill this important market need for our customers."
Rapport 6.9 includes a new business rules visualization tool for administrators that enable them to 'see' the upstream and downstream impact of modifying business rules before changes are made in Rapport. It also features support for IDS Reporting, a standardized reporting solution consistent with InfoLease 10 portfolio management software for a consistent front-to-back reporting solution.