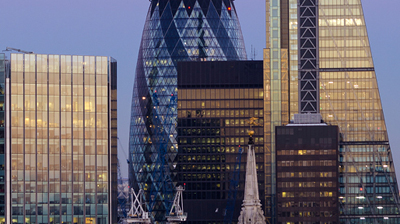 The total net investment of the UK's biggest asset finance firms has increased by nearly £3 billion, according to the 2018 AF50.
The AF50, the UK's most influential annual survey of business and equipment lessors, shows market growth of 8.3% as total net investment has risen to £37.1 billion from £34.2 billion, according to this year's study.
The AF50, sponsored by Alfa, is published by Asset Finance International and prepared by Asset Finance Policy's director Julian Rose, the author of the A to Z of Asset Finance and Leasing.
The listing shows the UK's 50 largest equipment and fleet lessors based on the latest accounts filed at Companies House, with businesses ranked by net investment in business equipment leasing.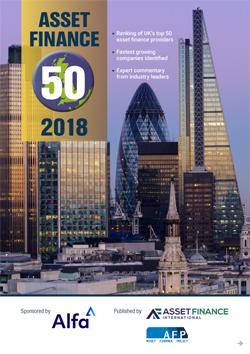 It includes all asset finance agreements where the asset is owned by the lessor during the life of the agreement.
A full methodology is provided in the report.
Since its launch in 2016, the AF50 has established itself as the UK's primary annual survey of business equipment and fleet lessors.
For the first time this year, the report has been extended to include analysis of staff costs and numbers, and provisions for losses.
For this third edition, based on feedback from users, the focus of the report is on the leasing subsidiaries of the large banks, although it also includes analysis of the parent banks.
This is intended to provide a more accurate picture of leasing to UK businesses, excluding international contracts written by the UK banking groups.
The survey is based on audited and publicly available accounts or other published information to ensure it is compliant with competition law and regulations, using the latest information filed online as at February 2018.