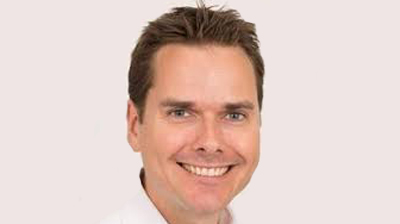 Car buyers are ready for electric vehicles, but they are frustrated by fundamental failures from factory to forecourt, new research claims.
UK-based global automotive analyst Sophus3 warns that potential electric car buyers seeking alternatives to petrol and diesel are increasingly confused and frustrated over their online experience.
The warning comes amid a major shake-up in consumer preferences for vehicle fuels in Europe, as buyers shift away from diesel and consider alternatives, including electrically-powered cars.
Sophus3's analysis of UK buyers shows that interest in electric vehicles is increasing significantly on car brand websites, rising 60% year-on-year in 2017.
However, most consumers are not ultimately choosing to buy electric, with demand including plug-in hybrids currently only around 2% of the UK new car market.
Sophus 3 argues that those considering electric vehicles are frustrated with their online experience, as they have a greater hunger for information and requirement for test drives which prove difficult to source.
In addition, Sophus3 says some car brands are incorrectly marketing electric power as an 'alternative' or 'lifestyle' choice.
Its analysis shows that potential purchasers are now at a point of comparing petrol, diesel, hybrid or electric on a level playing field, focusing on running costs, monthly payments and ownership practicalities
Some manufacturers are also presenting electric vehicles in virtually irrelevant terminology, such as horsepower, top speed and 0-60mph time.
Manufacturers are also failing to educate consumers about total cost of ownership, instead using established monthly finance payments in marketing, when this tends to favour petrol and diesel over electric and ignore the vast potential fuel savings available from zero-emission motoring.
Scott Gairns, Sophus3 managing director, said: "Our analysis shows that the consumer is interested in electric, but is still massively confused.
"In today's digital world, it is vital that car buyers are provided with all the knowledge they need, in the form that they consume it, and at the time they want it from those responsible for charging networks, selling cars and developing technologies.
"If not, there is a looming gap between 'interest' and 'purchase' that will leave older diesel and petrol cars on the roads, undermining the UK's drive to be a leading electric vehicle market."
Sophus3 tracks automotive web traffic across 42 markets, analysing the behaviour of 28 million visitors per month through 1.27 billion website visits annually.
Sophus3's analysis and intelligence services focus particularly on immediate consumer demand, including what car-buyers are likely to buy in the next 60 days, and data that indicates future car-buying trends.
The research comes at a critical time for the electric car market, as a wealth of new models are planned by manufacturers, while consumers show growing interest in the technology.
Latest figures from the Society of Motor Manufacturers and Traders show that UK sales of cars eligible for the plug-in car grant are up nearly 20% year-to-date, in a car market down 9%.
Car finance companies have an important role to play in influencing customers, with Sophus3 recently warning that car manufacturers are failing to make the most of engaged customers who visit their websites and review potential finance options, because of design flaws and poor customer journeys.
Consumers are more likely to configure a car, request a brochure, request a quote and request a test drive if they have visited the finance section of a manufacturer's website, its research shows.
However, car brand websites need to do more to turn this high level of engagement into sales.
Only half of the websites reviewed by Sophus3 offer a 'request a quote' feature, while only 15% allow customers to complete an end-to-end finance application through the site.
Gairns said manufacturers had to do more to integrate finance in their customer journeys.
He added: "Website visitors are more likely to request a quote than a test drive, but only a few manufacturers offer it."