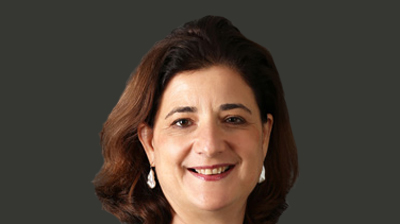 BNP Paribas Leasing Solutions and 3 Step IT have announced a European strategic alliance to offer technology leasing solutions and lifecycle management.
The partners will combine their expertise to provide organisations with a complete management service for technology equipment.
This will range from initial consultation to funding, in-life tracking, equipment monitoring and end-of-life management, including data destruction, refurbishment and resale of returned equipment, whcih will support the circular economy throughout Europe.
Equipment will typically include computers, smartphones, printers and similar items and the service will also be available to manufacturers and distributors to meet their customers' needs and expectations.
The alliance will be effective in the 20 European countries where each of the partners operates, under the name BNP Paribas 3 Step IT.
It will be 51% owned by BNP Paribas Leasing Solutions and 49% by 3 Step IT and is expected to fund €1 billion of assets by 2025.
The joint venture will launch in France, Italy, Germany, Belgium, the Netherlands and the UK this year, with plans to expand to Poland, Spain, Portugal, Austria and Switzerland in 2020.
As part of the partnership, 3 Step IT will provide a digital platform through which clients can manage their assets.
BNP Paribas Leasing Solutions is part of BNP Paribas, the second largest auto and equipment finance company in Europe according to the annual AFE50. The leasing solutions division has been active for more than 20 years in the rental and lifecycle management market and since 2010 under the BNP Paribas Rental Solutions brand.
The joint venture represents a significant expansion of its technology equipment services division, which is currently operating in France and Italy.
It will also provide 3 Step IT with a platform for expansion from its current core markets in the Nordics into other countries, notably in Western European markets where BNP Paribas Leasing Solutions is present.
3 Step IT operations in Asia are not included in the partnership.
3 Step IT is a technology lifecycle management specialist, headquartered in Helsinki. Its services include funding the acquisition and management of technology (usually IT devices), and then refurbishing and remarketing them.
As part of their alliance, the companies will be promoting the benefits of the circular economy, which involves reconditioning returned equipment for resale to extend its life.
Charlotte Dennery, CEO of BNP Paribas Leasing Solutions, said: "This is a partnership between two leaders in their markets. With this announcement, BNP Paribas Leasing Solutions complements both its European network, particularly in the Nordic and Baltic countries, and accelerates its commitment to the circular economy.
"3 Step IT is the ideal partner to develop an offer that promotes the recycling and resale of technology equipment made available to our customers and partners. This transaction aligns perfectly with the BNP Paribas group's strategy and its 2020 commitment plan, which includes the circular economy."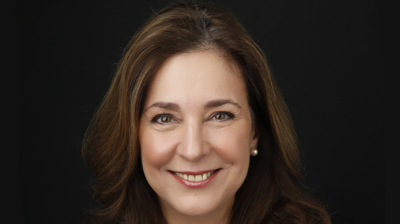 Carmen Ene, CEO of 3 Step IT, said: "Our company was built around sustainability. Now, together with BNP Paribas Leasing Solutions, we can make the circular economy a reality and develop more sustainable leasing for technology assets across Europe. This will benefit our clients and build an ever more successful business relationship.
"We have a unique opportunity to play an incredible role in the circular economy."
3 Step IT's asset management service aims to put customers in control of their equipment lifecycle, identifying when each item was installed, where it is used, and when it is due to be replaced. Its refurbishing centres process hundreds of thousands of returned devices annually.
After data has been securely erased, reconditioned devices are resold to an extensive network of buyers, with 98% of returned devices resold and 2% sent for recycling.
BNP Paribas Leasing Solutions financed 357,000 projects for a total volume of €13.5 billion during 2018 in 18 countries, covering Europe, China, the US and Canada.
Carmen Ene spoke at the IAFN Conference in September 2018