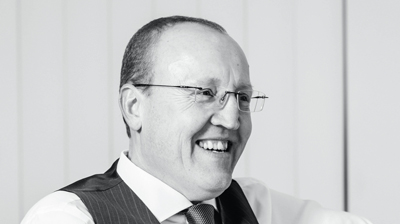 The number of small companies in the UK saying market uncertainty is holding back their business has jumped more than one quarter in the past six months, according to new research.
Hitachi Capital Business Finance reports a 26% rise in the number of small businesses saying they have been affected, as the country struggles to escape from shadow of Brexit.
Hitachi Capital's Business Barometer asked more than 1,200 small business owners which external factors were holding their business back.
It found that 75% of small businesses were being held back by factors that were outside of their control, with market uncertainty now affecting three in five.
Other factors included volatile cashflow (14%) and old or out of date equipment (6%).
Gavin Wraith-Carter (pictured), managing director at Hitachi Capital Business Finance, said: "With the upcoming General Election, it seems highly unlikely that there will be a clear position on government policy or Brexit until after the Christmas break. For many small businesses, this will mean planning for a New Year with lots of unknowns as market factors."
As a result, business confidence could dip at the start of next year, he warned.
Hitachi Capital Business Finance, listed as one of the 10 largest asset finance companies in the UK in the annual Asset Finance 50, is a division of Hitachi Capital (UK) PLC, provides business asset finance to SMEs and bigger corporations across the UK and has an asset portfolio of more than £1 billion.