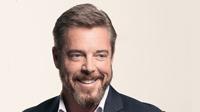 Fintech start-up Fair has become the vehicle leasing provider to Uber in the US.
Under the deal, Fair will be acquiring the lease portfolio of Uber's subsidiary Xchange Leasing, which includes existing lease contracts and vehicles.
Fair will use a combination of equity and debt secured during Fair's recent funding round.
Last year it closed a strategic funding round led by BMW i Ventures that included investments from Penske Automotive Group and other strategic investors.
Fair is aiming to disrupt the vehicle sourcing and finance market with an app, which provides pre-approved finance to customers who scan their driving licence and then offers them a choice of pre-owned vehicles without a contract, so they can be handed back at any time.
Fair's monthly payments are all-inclusive with maintenance, a limited warranty and roadside assistance, as well as optional Fair insurance.
Fair will be the exclusive long-term vehicle solutions partner to Uber in the US for drivers seeking vehicle access for 30 days or longer. Together the companies will work to develop new offerings, as well as integrations into Uber's products for drivers.
Dara Khosrowshahi, CEO of Uber, said: "As we progress on our mission to deliver better experiences for drivers, Uber is excited to partner with companies like Fair that have deep domain expertise and innovative solutions.
"We look forward to working closely with Fair to develop thoughtful, customized options for drivers in the U.S."
The ride-hailing giant launched Xchange Leasing in 2015 as an easier way for prospective Uber drivers to get on the road, but announced in September it was changing strategy, with analysts claiming it was experiencing losses.
Scott Painter, founder and CEO of Fair (pictured above), said the deal was the "perfect partnership".
He added: "Uber was built on offering drivers flexibility around how and when they work, and we bring that same concept to the way drivers access vehicles.
"Eliminating the long-term commitment of traditional financing, Fair offers drivers an affordable, flexible option. This partnership reinforces why the future of vehicle ownership lies in a flexible ownership model based on consumers' needs."
Georg Bauer, co-founder and president of Fair, was the retail keynote speaker at last week's International Auto Finance Network conference.
He told delegates that the industry was "at a turning point", where it had to adapt to changing customer expectations, and where sourcing and financing a car could be as quick and digitally-enabled as streaming a movie.
Bauer also revealed Fair's ambitions to launch the app throughout the US by the end of 2018.
Demand from Uber drivers will accelerate Fair's growth.
Since the Uber app was launched eight years ago, it has expanded exponentially and has now been used for more than five billion trips globally. Uber has now introduced a new strategy of reducing congestion and pollution by getting more people into fewer cars.